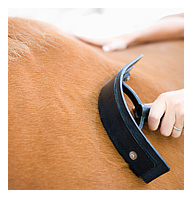 BRINGING OUR MEMBERS THIS VITAL LINE OF COMMUNICATION.
Newsletter is published in March, May, July, September, November and January and will be sent to you by e-mail blasts. Each issue will have the Arabian horse in history, a spotlight section on a trainer, barn, program, or event in Strathcona County and the surrounding area. Check our our useful articles, stories and classifieds.

Listing of events will be made available for shows, fairs and activities taking place within the Arabian horse community.


"Teach me something everyday ..."

"It's alot of fun. It's a sense of community, we're all a family ..."

"Great family sport ..."

"I enjoy all the time I spend with them ..."